The Events Calendar (shown below for a school that offers many Series of classes), collects all of your scheduled workshops, seminars, classes, presentations, etc. into a graphic calendar that can be emailed to prospective attendees, printed for distribution, automatically published to your Web site, and used as a quick way for your staff members to access the details for any Event. (Just click on a description to go directly to the screen that shows all the details for the Event.)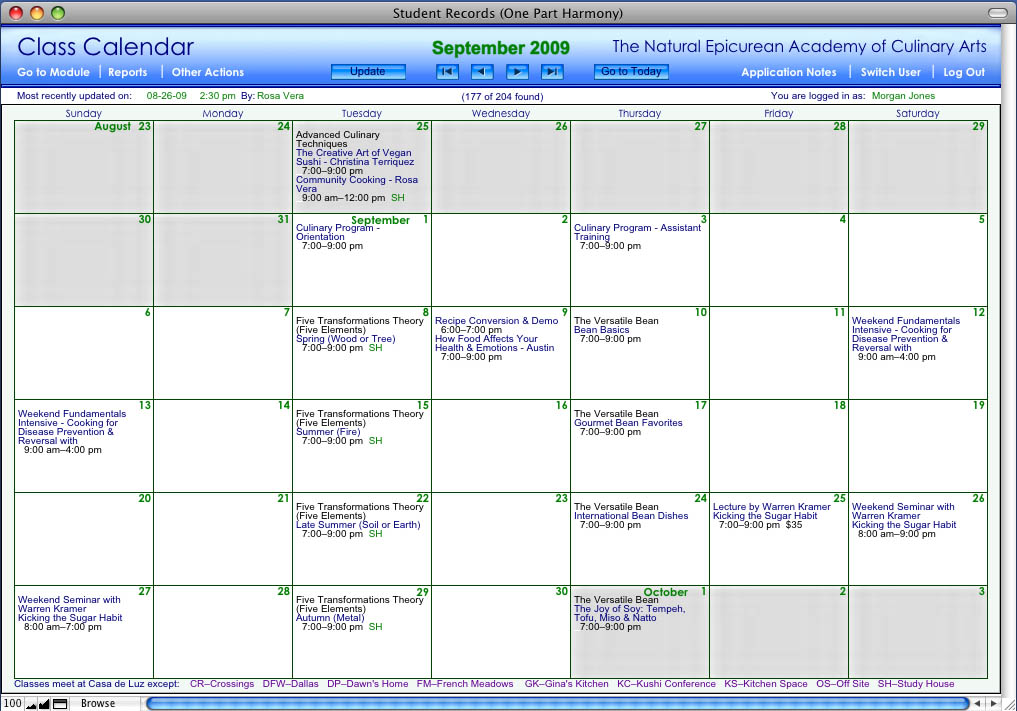 Of course the Calendar – and all other screens in the Framework – look the same on Windows-based PCs and all Macs running the OS X operating system.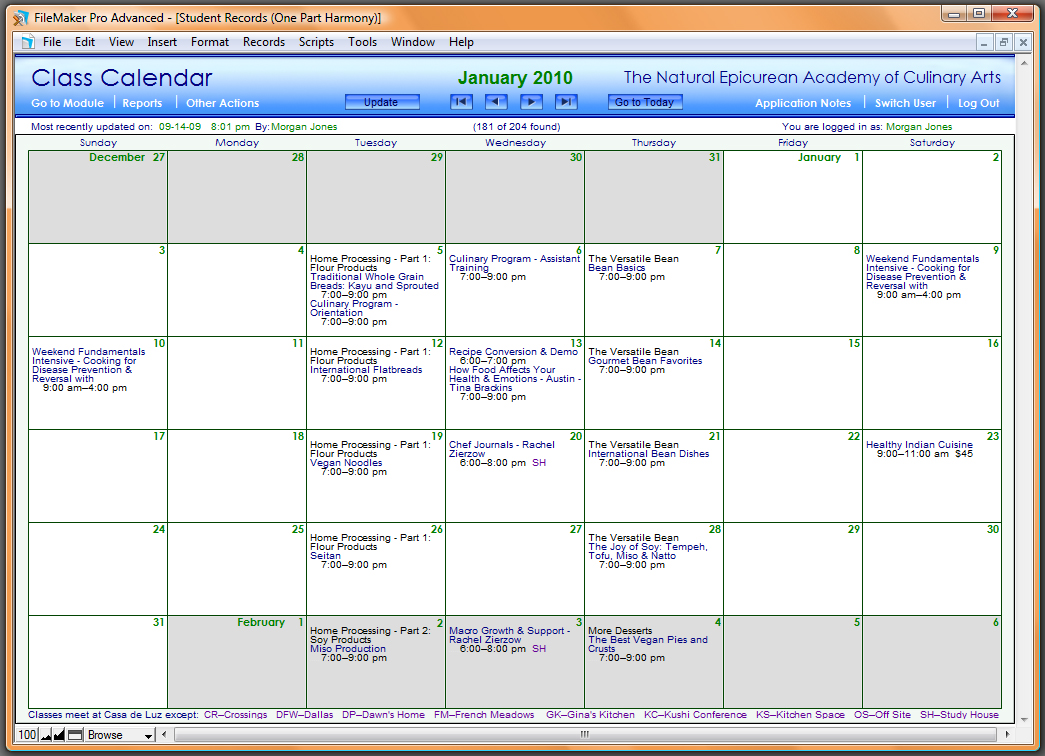 The Rosters screen shows all the individuals who have registered for a given Event or a Series of Events, and it's here a staff member can record actual attendance if desired. You can also use this screen to track payments by attendee.
In most cases the detailed schedule for a Roster for a newly-scheduled Event is built automatically using the schedule defined for the Series ("Course Catalog" in this example). The Class Schedule tab lets you customize each occurrence as needed.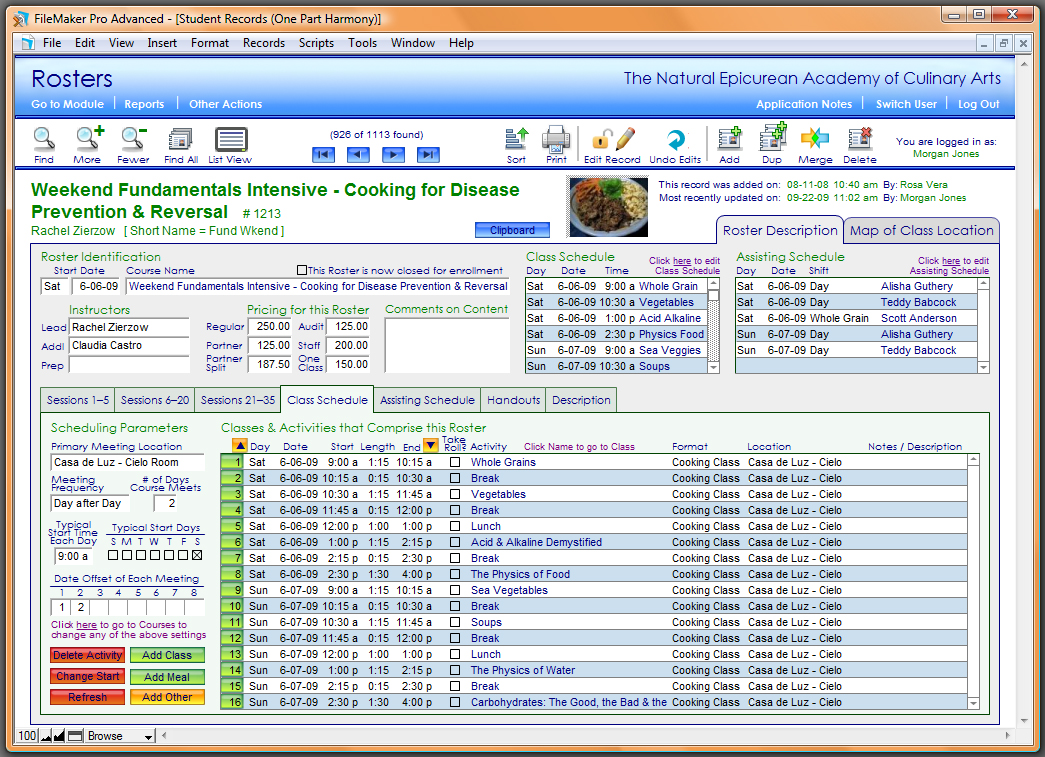 The FrameWork lets you group individual activities into an Event Series (shown below as a "Course" for our example school). The Series screen ("Course Catalog" in this example) lets you describe the theme for the Series and enter text for marketing purposes (bulk email, your Web site, printed mailers, etc.).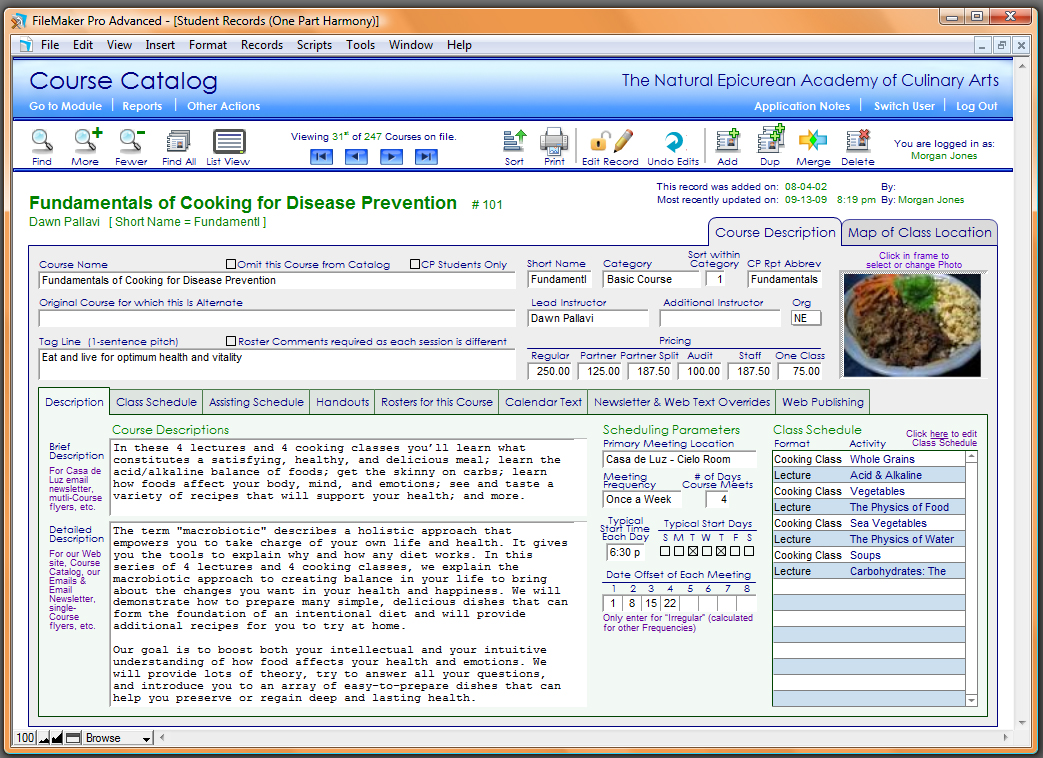 The Activity Schedule tab ("Class Schedule" tab in our example below) lets you specify the exact dates and times for all the individual parts of the Series.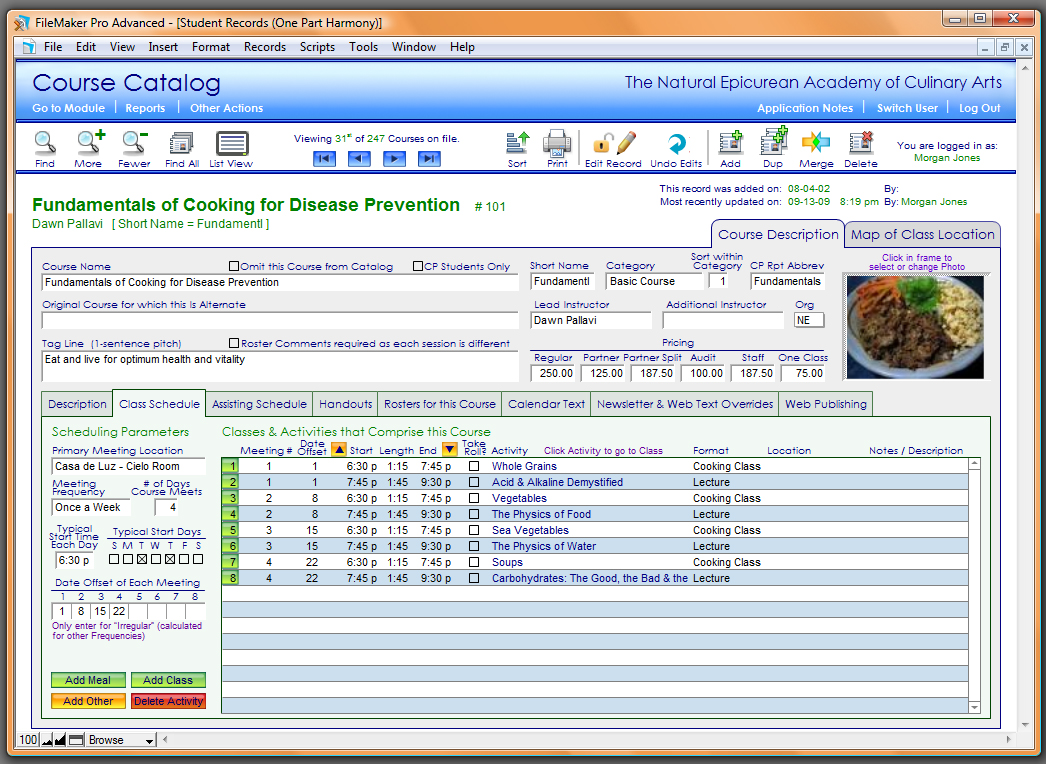 The Rosters tab shows you all the scheduled occurrences (past, present, and future) for the Series.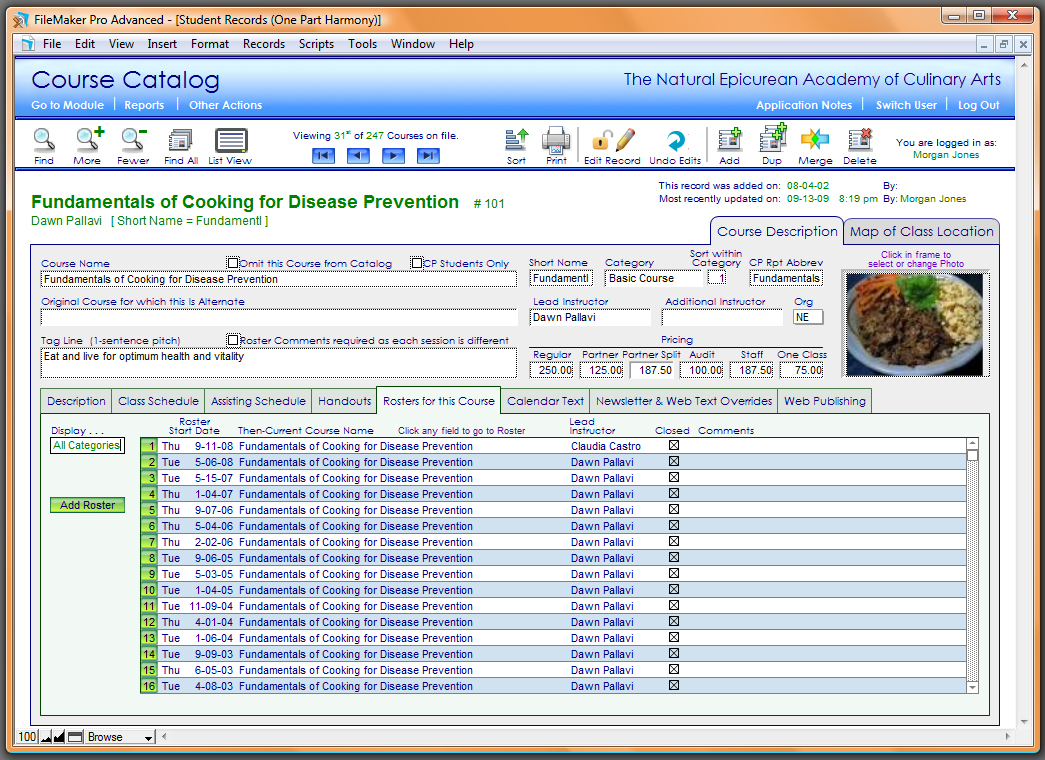 The Newsletter & Text Override tab gives you the flexibility to customize your marketing message for automatically publishing your Event Schedule to your Web site.